Affiliate Membership
Our Affiliate Members enjoy a buffet of exclusive resources that help them develop in-house risk management expertise and custom risk management plans and policies. Join our Affiliate Member family to show your stakeholders how your nonprofit can thrive in the face of risk! An estimated 45,000 nonprofit organizations enjoy access to NRMC Affiliate Member benefits.
Affiliate Member Benefits
Affiliate Member Spotlight
Camp Fire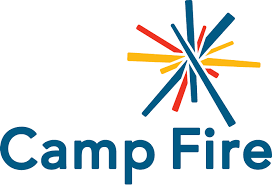 Founded in 1920, Camp Fire is an inclusive national youth development organization. Camp Fire inspires kids and teens to thrive through belonging, nature and life skills. Camp Fire has been a member of the Nonprofit Risk Management Center since 2018. Our Executive Director, Melanie Herman, shared a memory of her Camp Fire experience in a RISK eNews piece titled
Light the Fire: Tell Young People How They Inspire
.
Our Affiliate Member Community
Pricing
Nonprofit Organizations
$900
per year
*Umbrella nonprofit organizations are welcome to share Affiliate Member benefits with their own members, chapters, or affiliates.
For-Profit Businesses
$1,500
per year
*For-profit firms with 500 or fewer nonprofit clients OR $10 Million or less in annual revenues are eligible to participate in the Affiliate Member program.
Join Us Today!
Want to learn more? Call Kay Nakamura, our Director of Client Solutions and steward of our Affiliate Member family: 703.777.3504.
Affiliate Member dues are payable annually or in monthly installments.