Affiliate Membership
Our Affiliate Members enjoy a buffet of exclusive resources that help them develop in-house risk management expertise and custom risk management plans and policies. Join our Affiliate Member family to show your stakeholders how your nonprofit can thrive in the face of risk! An estimated 45,000 nonprofit organizations enjoy access to NRMC Affiliate Member benefits. Our program is an Organizational Membership, which means that when your Organization joins, any staff or volunteers (or staff and volunteers of your affiliates, chapters or field offices) enjoy membership benefits. There is no upper limit on the number of team members who enjoy membership status when your Organization becomes an Affiliate Member. Annual dues are $900 for nonprofits and $1,500 for for-profits. Join us today!
Affiliate Member Benefits
Risk Help
Unlimited risk management advice by phone or email. Like a Risk Manager on retainer! If your nonprofit is a current Affiliate Member, we invite you to contact us anytime with your questions at info@nonprofitrisk.org or 703-777-3504. If we're not available immediately, we promise to return your call or email within 2 business days, max.
Webinar Vault + Live Webinars
Online access to 6 new live webinars per year and 200+ recorded programs on critical (and quirky!) risk topics.
Risk Summit
25% discount on registration to our annual conference—the only event for nonprofit Risk Champions.
My Risk Assessment
20%+ discount on our self-directed risk assessment web app. Lead your own internal risk assessment with ease!
My Risk Management Plan
Online access to our Risk Management Plan builder for only $29. Draft your Plan today!
My Risk Management Policies
Online access to our bank of 100+ customizable policy templates for only $29. Draft new policies in minutes!
In-Person Training
30% discount on in-person workshops and keynotes delivered by our awesome team.
Custom Webinars
Fresh webinars on risk topics you care about—developed and delivered by us for only $1,200.
Books
10% discount on all books published by us. Read up on risk! Our newest book is World-Class Risk Management for Nonprofits.
Affiliate Member Spotlight
Camp Fire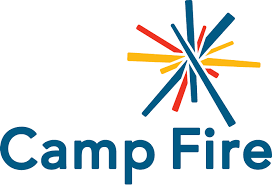 Founded in 1920, Camp Fire is an inclusive national youth development organization. Camp Fire inspires kids and teens to thrive through belonging, nature and life skills. Camp Fire has been a member of the Nonprofit Risk Management Center since 2018. Our Executive Director, Melanie Herman, shared a memory of her Camp Fire experience in a RISK eNews piece titled
Light the Fire: Tell Young People How They Inspire
.
Our Affiliate Member Community
Pricing
Nonprofit Organizations
$900
per year
*Umbrella nonprofit organizations are welcome to share Affiliate Member benefits with their own members, chapters, or affiliates.
For-Profit Businesses
$1,500
per year
*For-profit firms with 500 or fewer nonprofit clients OR $10 Million or less in annual revenues are eligible to participate in the Affiliate Member program.
Want to learn more? Call Kay Nakamura, Director of Client Solutions at 310.343.9114, today!
Affiliate Member dues are payable annually or in monthly installments.